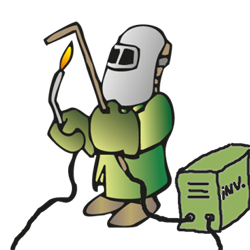 Welding Inverter Startup Circuit
The input line voltage is rectified and the DC voltage applied to the input filter capacitors. The two input relais and special electronic circuits are used. The present circuit contains precharging circuitry for the safe charging of the input filter capacitors. Once the capacitors are precharged, the input relais are energized, connecting full input power to the input filter capacitors.
When the filter capacitor are fully charged, the starting proces is finished and the machine is ready to use. The circuits monitors the capacitors for voltage balance and/or overvoltage and will de-energize the input relays and precharge circuitry if either occurs. The welding inverter output will also be disabled.
Related articles